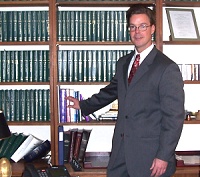 About Frank Flick

An experienced criminal lawyer, I have been both a prosecutor, working as an Assistant District Attorney in the Montgomery County District Attorney's Office, and as a sole practitioner defending people accused of violating the law. I have practiced criminal law since 1992. I have prosecuted and defended DUI cases, drug act violations, robberies, burglaries, attempted murder, aggravated assaults, rapes, thefts, retail thefts, and vehicle code violations. Born in 1965, I grew up in the suburbs of Philadelphia. I attended college at the University of South Carolina where I received a Bachelor of Science Degree in Business Administration with a major in finance. I graduated Magna Cum Laude with a grade point average of 3.76. I was being placed on the president's list twice and the dean's list seven times while at the University of South Carolina. After college, I attended Villanova University's School of Law and graduated in 1992 in the top twenty five percent of my class.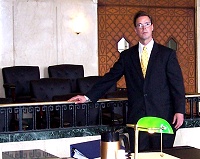 After law school, I was hired by the Montgomery County District Attorneys office where I was an Assistant District Attorney for four years. Working my way up through the ranks, I would eventually be teamed with a group of attorney's whose main focus was the prosecution of drug act violations. These prosecutions focused on constitutional law and the legality of police conduct. This area of law allowed me to specialize in a wide range of issues dealing with search warrants, search and seizure, car stops, detentions and arrests. This area of law also allowed me to specialize in DUI cases and the legality of initial car stops that lead to DUI arrests. While in the District Attorneys office I was honored for having more trials than any other attorney in that office in 1994.

In 1996 I left the District Attorney's Office to open up my own private practice. Since then I have used my knowledge, experience, and expertise to successfully defend thousands of defendant's insuring that the criminal justice system works fairly for them, and insuring their rights are not violated. I have defended clients in Montgomery, Bucks, Chester, Philadelphia, Berks and Lancaster Counties. I have the experience, knowledge and skills needed to defend your case.
CALL TODAY
AFFORDABLE RATES!
610-279-5700

Frank C. Flick, Esq.
536 Swede Street
P.O. Box 1140
Norristown, PA 19404